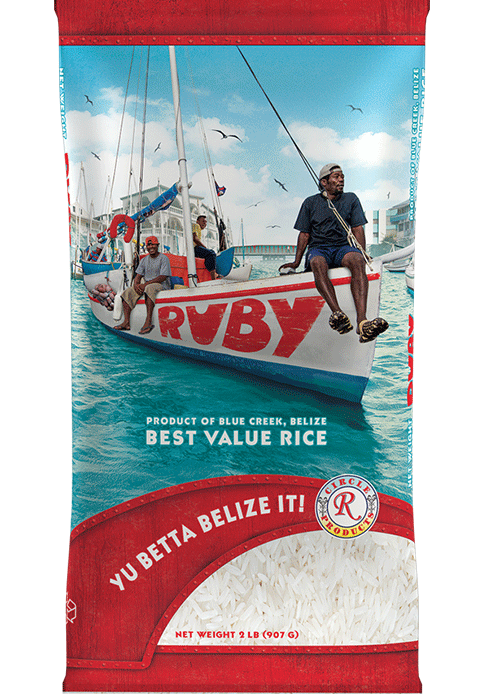 Yu betta Belize it!
Best Value Rice
Ruby rice is the Best value Rice in Belize. It is Caricom.org approved as Grade C White Rice. It is a household name because of its consistency in texture and taste. It goes great with almost any Belizean dish.
Full Value Promise. Full value means when you buy 2Lbs bag of Ruby you get 2Lbs of rice—You Betta Belize It!
Healthy Promise. All Circle R rice is healthy and natural, so your family can grow strong with each serving.